Gluten Free San Francisco
Gluten free San Francisco? Gluten free travel can be challenging.
Could I uncover a tasty gluten free breakfast on my first morning in San Francisco to get my holiday off to a great start?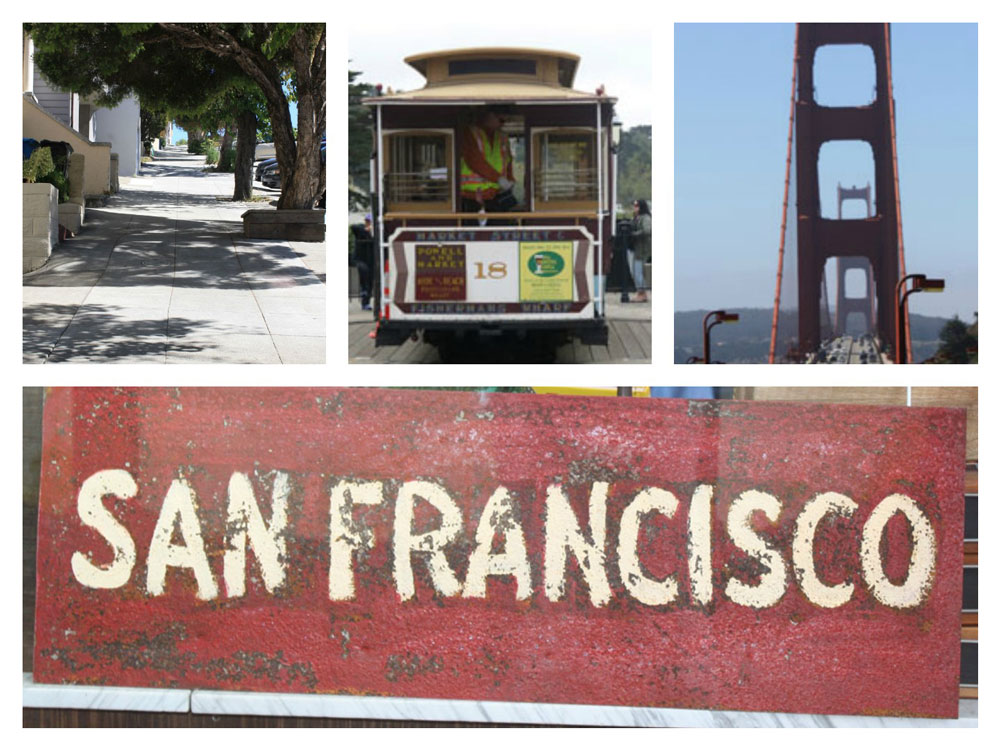 ---
---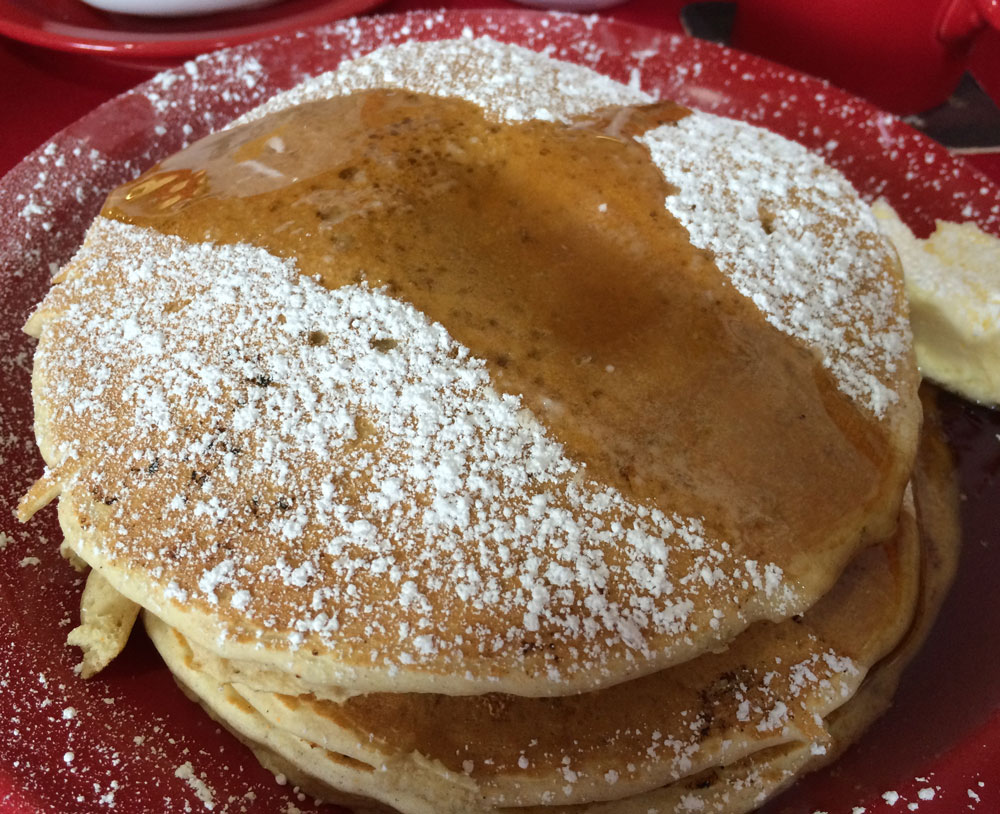 An online search suggested a few places that said they offered gluten free breakfasts. 
I decided on the Beach Street Grill mainly because it seemed to have the most gluten free options and the reviews seemed largely positive. The ones that weren't seemed to focus on how full of tourists it was, its position close to Pier 39 perhaps made that inevitable. 
We weren't put off, we were tourists ourselves after all, and it would mean we could walk to all the pier attractions once breakfast was done.
We got there just after it opened as jet lag was waking us up very early, it was just well as it meant we avoided the queue that was there when we left. 
Great atmosphere
I enjoyed my visit to the Beach Street Grill. It is a busy, efficient and friendly place with a red and white diner decor. It has real character and was a great introduction to San Francisco on the first morning of our American holiday.

Extensive gluten free breakfast options
| | |
| --- | --- |
| | Best of all for me, it really does offer an extensive selection of gluten free options.  |
Wow, discovering gluten free food in San Francisco was proving easier than I thought.

The Beach Street Grill had the most gluten free breakfast options I found during my holiday in the U.S. and the only place I found which offered gluten free pancakes.
What to have? 
I don't usually eat much breakfast so when I do I really want it to be a treat. The best breakfast treat for me is pancakes and maple syrup!
Maybe it is because as a Brit it is an unusual breakfast option or perhaps, more likely, my Scottish sweet tooth loves the idea of something so deliciously sweet for breakfast.
Our waitress was lovely and explained the gluten free options well. No prizes for guessing what gluten free breakfast I ordered though...... 

"a full stack of gluten free pancakes with maple syrup please"
Gluten Free Pancakes with Maple Syrup - Heaven!!!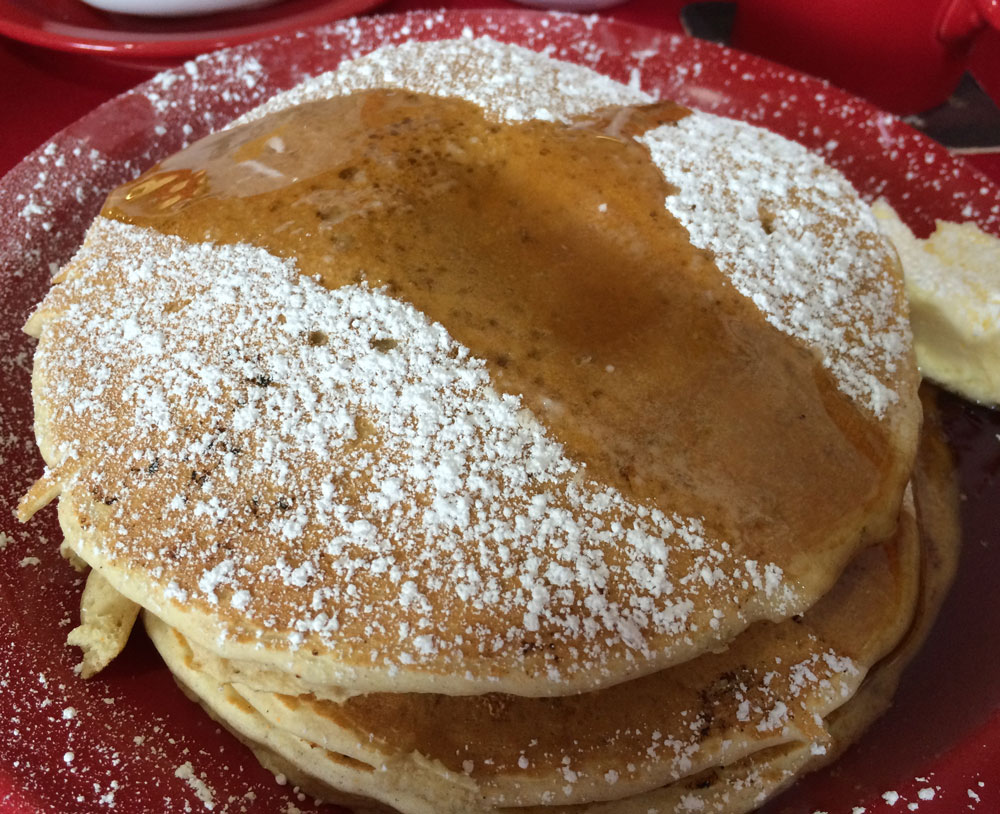 When they arrived I was not disappointed, I had to stop myself just wolfing them straight down.
It is over thirty years since my severe wheat intolerance was diagnosed and I stopped eating wheat. I have only once knowingly eaten wheat since then and it was a plate of pancakes and maple syrup that did it.
At a roadside diner about 20 years ago in out of the way California I stopped for lunch. One of the waitresses was sitting at the counter eating a stack of delicious smelling pancakes smothered in maple syrup. There was no gluten free option in those days and I couldn't resist. Pancakes were ordered!
They were so tasty I can remember them vividly to this day. However I also remember how I felt afterwards so have never repeated the experience.
Where have all the lovely pancakes gone?!?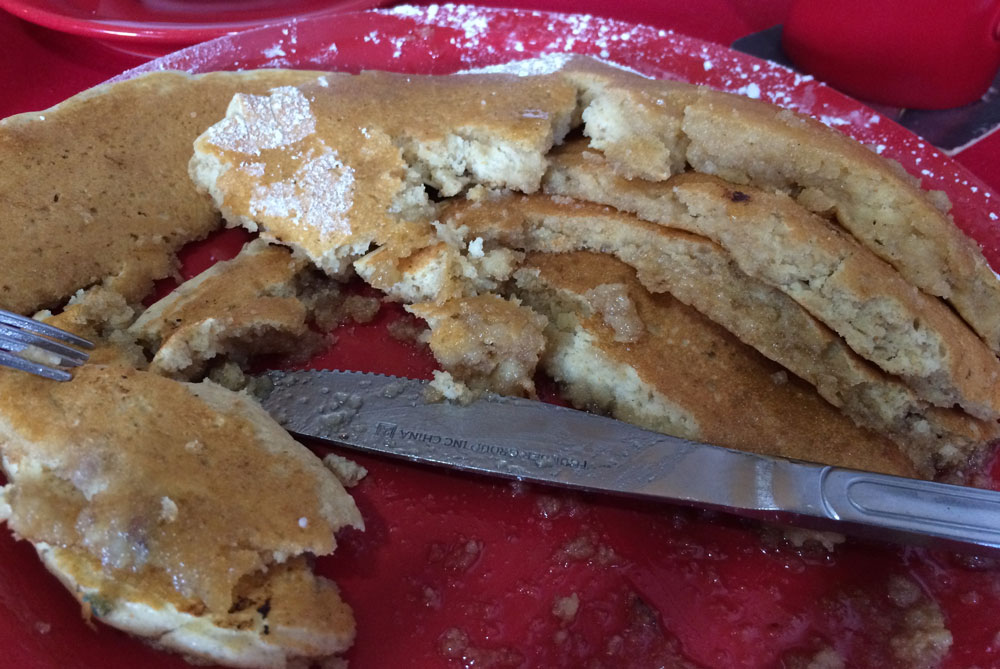 There are lots of other gluten free breakfast options. This is the Number One breakfast with two eggs, two slices of bacon and gluten free pancakes.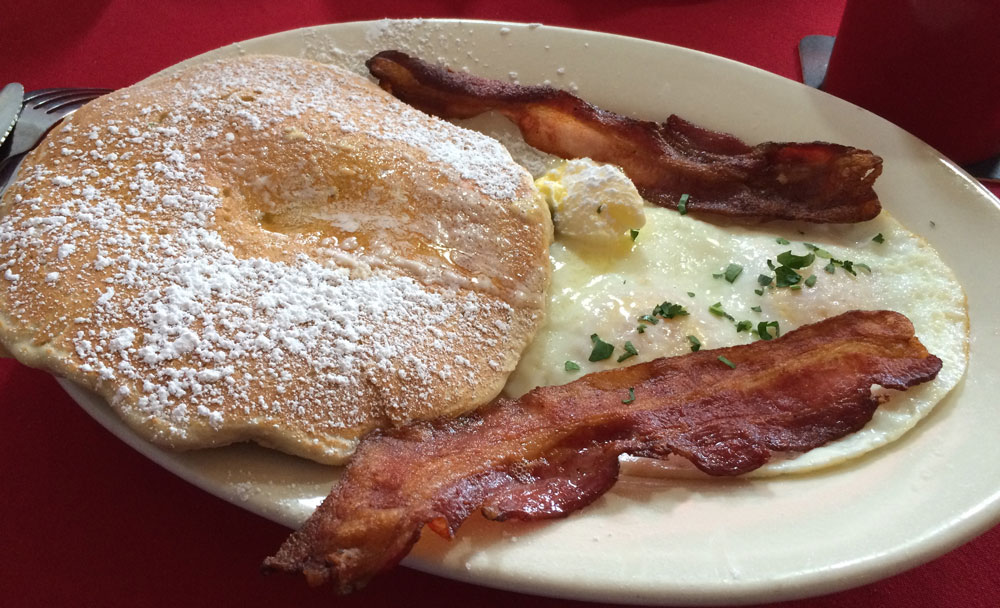 They also offer gluten free toast and gluten free eggs benedict using a gluten free muffin.
Gluten free San Francisco? 
Had my gluten free breakfast at the Beach Street Grill got my holiday off to a great start?
An emphatic.................

YES!

Check out other gluten free travel information
Check out our gluten free recipes