Gluten Free Dessert Recipes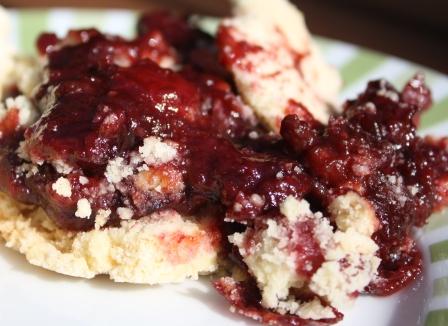 Gluten Free Dessert Recipes are critical to a happy gluten free life.  
Who wants to live a life without dessert!  
Here are some of our favourite gluten free desserts.
Our aim is to provide easy to follow gluten free recipes that everyone will enjoy and anyone can make.  
Whether you are an experienced gluten free cook or this is your first time baking gluten free these gluten free desserts will get you lots of complements.  Gluten free recipes needn't be complicated.
They are tasty and full of flavour, they just happen to be gluten free.  Serve the same delicious dessert to everyone.
As when preparing any gluten free food, be careful when you are following your gluten free dessert recipes to ensure they stay gluten free, we have some easy to follow tips on our Avoiding Gluten page. 
Gluten Free Apple Pie
Gluten Free Apple Pie, delicious apples with our tasty gluten free pie crust. 

This is a traditional dessert that all ages will enjoy.
We show you how to make one apple pie, ideal for a dinner party, and small individual pies that are lovely as a treat with a cup of coffee or tea.
Apple and Plum Meringue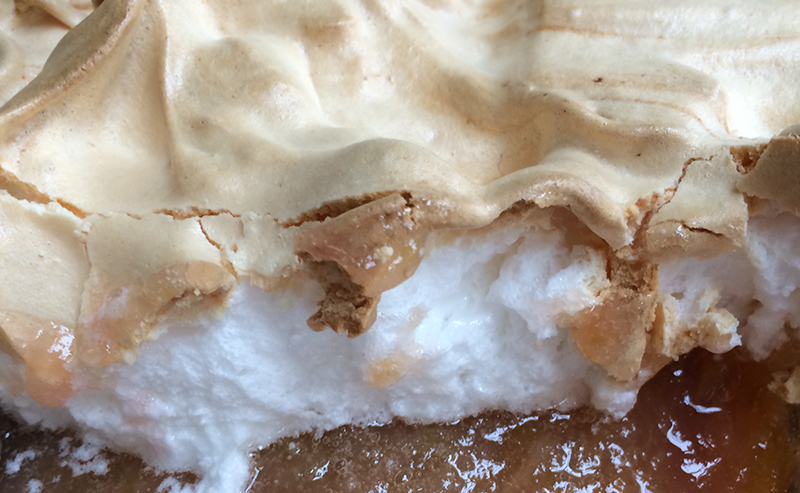 Apple and Plum Meringue couldn't be easier to make. Naturally gluten free, it makes a delicious summer dessert
Gluten Free Pie Crust
Gluten free pie crust, with these great standard recipes to hand it is easy to make your favourite pie or tart gluten free.  
We show you how to make three different gluten free pie crusts, a standard one, a sweet one and delicious chocolate pie crust. 
Gluten Free Crumble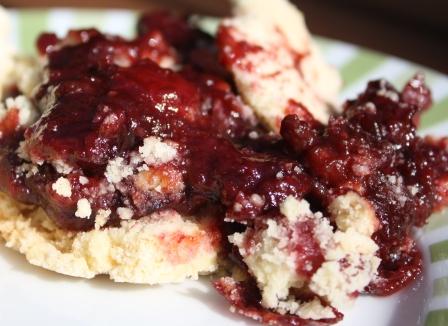 Everyone will enjoy this tasty Gluten Free Crumble. Easy to make, a gluten free recipe for experienced gluten free cooks and ideal for first timers.  Gluten free dessert recipes don't come much easier than this.
Alternative filling suggestions are included, one of our favourites is delicious apple and blackberry.  
Gluten Free Apple Cake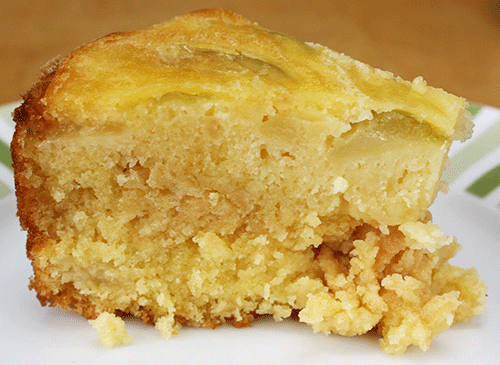 Gluten Free Apple Cake, deliciously moist and bursting with apple flavour.  
This gluten free recipe is easy to follow and creates a beautiful gluten free cake that is delicious served warm with cream.
Gluten Free Brownies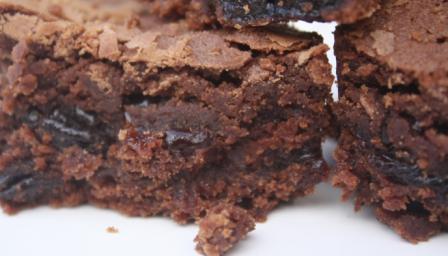 These delicious Gluten Free Brownies are made with dark chocolate and sour cherries to give a rich, moist dessert that will get you lots of complements.  
This gluten free recipe won at the national UK Great Taste Awards.  Serve yours warm with cream or ice cream for an award winning dessert.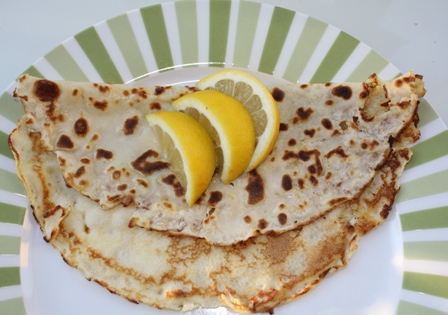 This simple Gluten Free Pancake Recipe is ideal for a gluten free dessert. Serve with the traditional lemon and sugar or why not try filling with stewed apples and adding a dollop of home made ice-cream. 
Tested on a very picky 19 year old (who doesn't need gluten free food), he confirmed they are tasty enough for everyone.
Gluten Free Lemon Drizzle Cake
This Gluten Free Lemon Drizzle Cake zings with lemon flavour. It is made with lots of freshly squeezed lemons so if you like making cakes or like trying something new, this is the recipe for you. 
Serve it hot or cold on its own or with cream.
Gluten Free Ice Cream
This Gluten Free Ice Cream recipe is a refreshing fruit ice cream using fresh fruit. A variety of fruit options are given. 
Whether you have an ice-cream maker or not, this recipe is for you.
Gluten Free Baked Apple
This is a really simple, naturally gluten free dish. Gluten free dessert recipes truly do not come simpler than this.  It will fill your kitchen with the most wonderful aroma as it cooks and will taste divine served straight from the oven with some cream or crème fraiche. 
To make:
1. Cut the core out of each apple, place on a baking tray and fill the centre with sugar, honey or syrup and sultanas or dried cranberries.
2. Bake in the oven for 30 mins (180 degrees C, gas No.4).
Couldn't be simpler.
Try some of our other recipes
---
---