Gluten Free Apple Cake
Gluten Free Apple Cake, deliciously moist and bursting with apple flavour.  
This gluten free recipe is easy to follow and creates a beautiful gluten free cake that you can enjoy with your morning coffee or as a delicious Gluten Free Dessert with cream.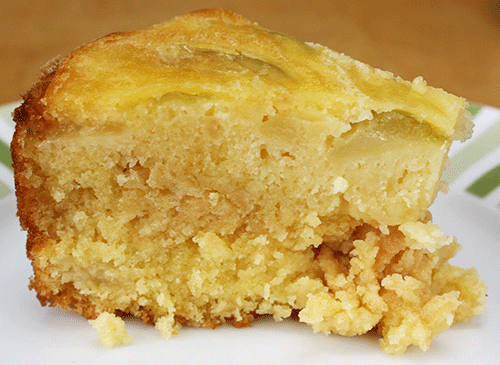 It is a gluten free sponge cake made with lots of fresh apples so we made a batch of cakes with the bumper crop from our apple tree and froze the cakes to enjoy throughout the year.  After we had taste tested a slice or two of course!
There are two versions you can make, both contain tasty fresh apples in the cake mixture itself but as an optional extra you can also include sliced apples as a topping.  This makes a moist gluten free apple cake with loads of flavour. It almost has two layers with slightly different textures.
Without the topping you still get a lovely moist cake but with a more delicate apple flavour.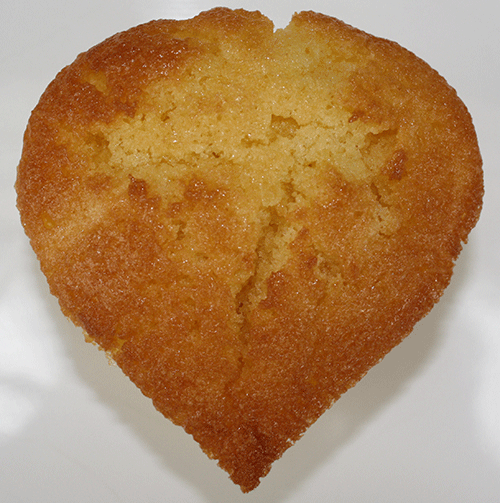 When making gluten free recipes following a few simple rules will ensure your gluten free apple cake stays gluten free, we have some easy to follow tips on our Avoiding Gluten page. 
This recipe is easily adaptable to also be lactose and dairy free, details are given in the recipe.
Ingredients
These quantities will make one 7inch gluten free apple cake.
5 ½ oz (150g) butter or vegetable spread*
5 ½ oz (150g) sugar
3 large eggs, beaten
5 ½ oz (150g) self raising gluten free flour, sifted
| | | |
| --- | --- | --- |
| 2 large apples, cored, peeled and grated | | Don't grate your apple too finely. And don't worry if they discolor. |
2 – 3 additional apples for decorating the top (optional). Red apples make a nice colour contrast. Prepare your apples by coring and slicing but do not peel them.
* To make a lactose free cake, make sure you use a vegetable spread that specifies that it is dairy and lactose free.  Some vegetable spreads include buttermilk making them unsuitable for those who are lactose intolerant. 
Method
1. Pre heat oven 350⁰F, 180⁰C (160⁰C fan oven), gas mark 4.
2. Grease (with extra butter/vegetable spread*) and line a 7inch/18 cm round loose bottom cake tin.  Or, if you prefer, use a loaf shaped tin.
3. Mix the sugar and butter/vegetable spread*.  If you are using butter make sure it is at room temperature otherwise it may be too hard to mix.
4. Add half the eggs and half the sieved flour to the sugar and butter mixture and mix well.
5. Add the remaining eggs and flour.   Mix well making sure all the ingredients are blended together.
6. Add the grated apple and mix together gently but thoroughly.
| | |
| --- | --- |
| 7.  For the cake option with the extra apple topping.  Place the sliced apples in the base of your cake tin, with the peel side down.  Pour the cake mixture gently on top of the sliced apples and place in the oven. | |
8. If you are not including the apple topping then simply pour the cake mixture into your cake tin and place in the oven.
9. Bake for 50 minutes, test cake with a cake tester. The cake is ready when the top is firm to the touch and the tester comes out clean. Please do use a tester with this cake.  Due to the moisture from the apples, it can be more difficult to tell if it is cooked right through simply by touching the top.  The cooking time can vary for different ovens.
10. Since this cake is very moist it is best to let it cool in the tin before gently removing it.
Serving suggestions
This gluten free apple cake is lovely as a treat with your tea or coffee but it also makes a delicious gluten free dessert, warmed and served with cream (lactose free alternatives to cream are available).
Lots of delicious recipes to try
---
Return from Gluten Free Apple Cake to Gluten Free Cake Recipes
Return from Gluten Free Apple Cake to Gluten Free Dessert Recipes
---