Enjoy lots of fruity cakes and desserts.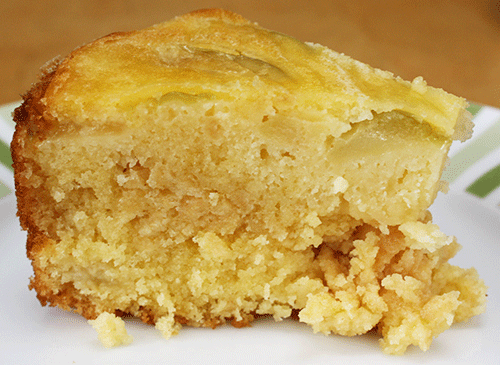 Our gluten free apple cake recipe is always a hit with our users at this time of year, and this year is no exception. A tasty way to enjoy this year's delicious apple crop. 
Our versatile gluten free crumble recipe can be used with your favourite choice of fruit. Easily adapted to be dairy free and vegan. 
This  one is a delicious gluten free plum crumble. Dessert heaven when served hot with vanilla ice cream.
Our other favourites include apple, rhubarb and apple and blackberries. 
---
Top Tip!
Make more crumble topping than you need, freeze the unused topping in a bag and use as and when needed. There is no need to defrost before using
Just place the quantity of crumble topping you need on top of your fruit and pop in the oven.

---
Why not try some of our other cake recipes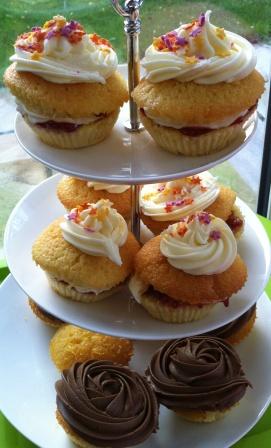 ---
Gluten Free Travel
Getting great gluten free food away from home can be a challenge so we are pooling together our experiences to help guide you when travelling and when you arrive.

Our latest post is about finding a great gluten free breakfast in San Francisco.
Gluten free San Francisco
Could I uncover a tasty gluten free breakfast on my first morning in San Francisco and get my holiday off to a great start?
Baking with vegetables
Looking for something a bit healthier as your cake option, then why not try one of our most popular recipes - delicious carrot cake
Baking ideas with apples
Apple Cake.....
Apple Pie.....
When only chocolate will do!
But if you fancy some delicious chocolate decadence.....

follow our easy, award winning brownie recipe and impress you taste buds and your friends!
---
Try our other Gluten Free Cake Recipes 
Try our Gluten Free Dessert Recipes
Need some Gluten Free Meal Ideas
---
About us

Started by the wheat-free-woman, we use her thirty years experience of living gluten and wheat free to provide gluten free recipes so tasty that you can serve them to everyone.  Saving the cook stress and stopping the person needing gluten free feeling "different".
You can also learn from our experiences of travelling gluten free.